There are many kinds of delicious fruits available in Japan. Among them, the fruits raised in Yamanashi Prefecture is especially popular.
The peaches and grapes grown in Yamanashi is worldwide famous, and the strawberries and apples are also known to be very delicious.
"Miharashien" located in such a fruit kingdom, you can enjoy "fruits picking" as well as eating them at the site. Please come to us to enjoy the tastes of our seasonal gorgeous fruits at our site.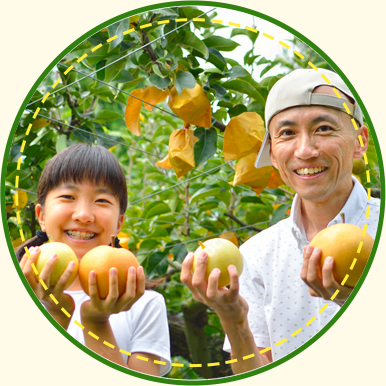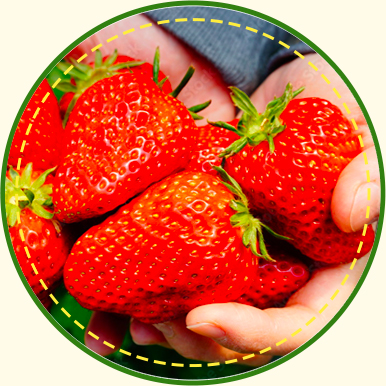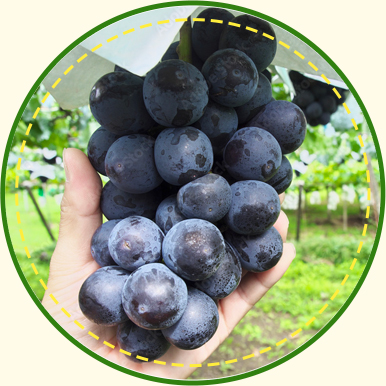 fruits picking
Peach picking
Yamanashi is famous for peaches. Please enjoy the authentic and genuine peaches.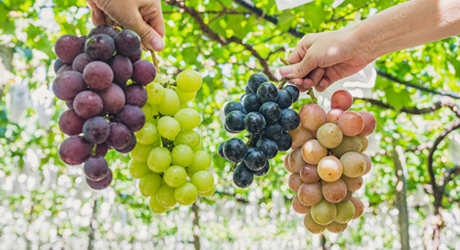 Grape Picking
Grapes in Ichinomiya is the best in Japan. Enjoy their gorgeous taste at our facility.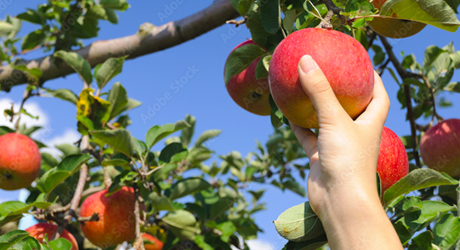 Apple Picking
Enjoy the tastes of both apples and grapes by picking them together.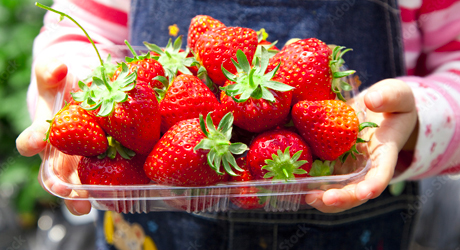 Strawberry Picking
You can fully enjoy the very popular strawberry picking to your satisfaction.
※All-you-can-eat for 40 minutes for peaches, grapes, and apples, and for 30 minutes for strawberries.
※Please note that there is a separate charge for takeaways.
Natural and delicious treasures nurtured by the sun.
"Miharashi" Farm is located almost at the center of Yamanashi Prefecture. Yamanashi is proud of number one for 'sunshine hours' in Japan. Fruits are exposed to plenty of sunlight, which gives them the perfect balance of sweetness and acidity, especially peaches and grapes, which grow into juicy and mouth-watering fruits with a rich taste and beautifully bright colors.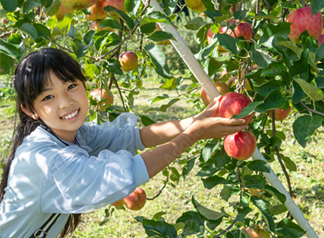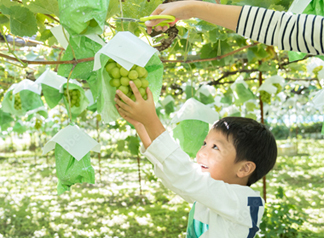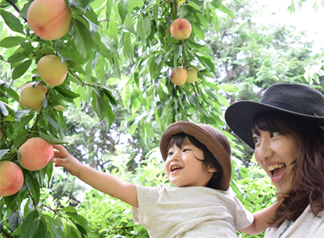 Fruit Calendar
Seasonal fruit picking of peaches, grapes, strawberries, and apples is prepared so that visitors can fully enjoy the seasonal flavors throughout the year.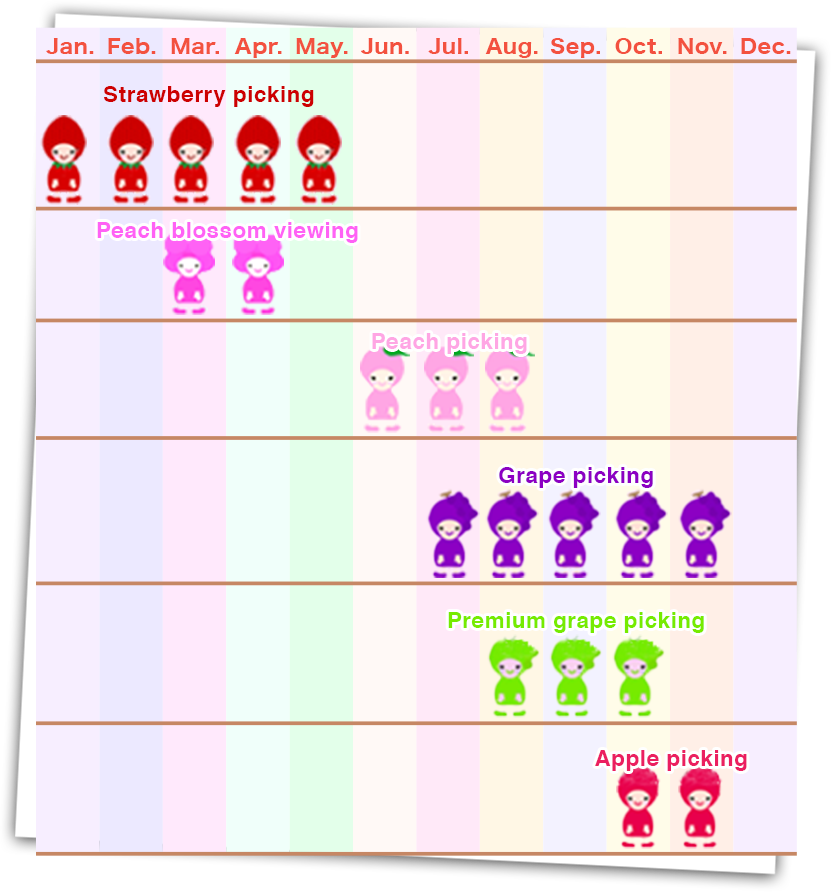 ●Visitors can enjoy 'strawberry picking' in a warm greenhouse with premium cultivation from January to May.
●When the cherry blossoms begin to fall, the surrounding peach blossoms are at their best. A 'Momo no Hana Matsuri' (peach blossom festival) is held throughout the region. During this period, a 'W-picking' (peach blossom viewing + strawberry picking) will be held at our farm.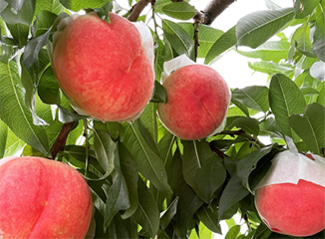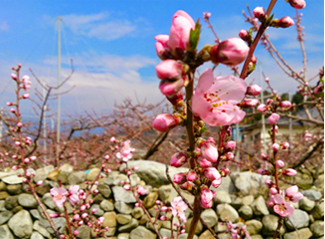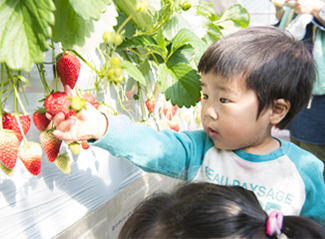 Sale of fruit.
Fruit is also sold according to when they are in season. Peaches in summer, grapes in autumn, apples from autumn to winter and strawberries from spring to summer - the best tastes of each season. The shop also sells a wide range of fruit souvenirs.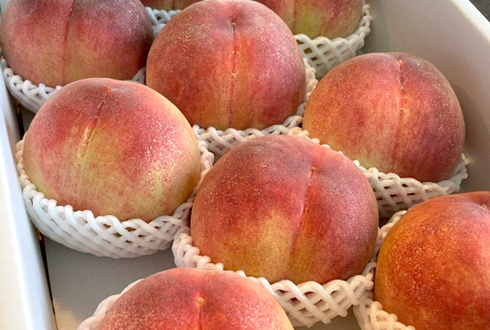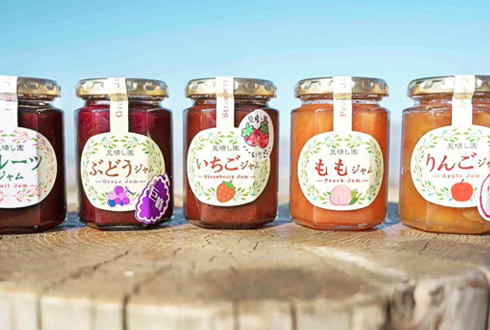 Map
Address: 240 Tsuchizuka, Ichinomiya-Cho, Fuefuki City, Yamanashi Prefecture
【Free parking (30 buses / 50 passenger cars).】
Access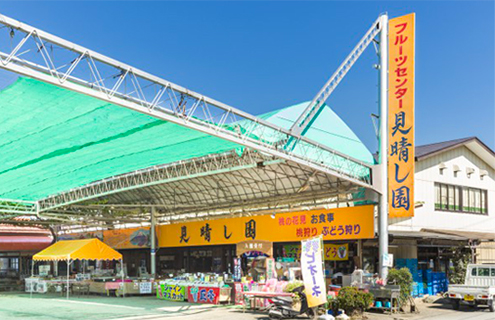 ●Visiting us by car
[Chuo Expressway] Ichinomiya-Misaka IC
Travel time to Ichinomiya Misaka
→From Tokyo... 1h 30 mins
→From Nagoya ... 3 h 30 min
→From Nagano ... 2 hours
●Visiting us by train
JR Chuo Line] Isawa Onsen Station
15 minutes by taxi from the station.
Contact us
Telephone reception 8:00 - 17:00